The Show


News
Details
Casting
Episodes
Spoilers
Promo S5
Gallery


Fanzone


Quotes
Quiz
Bonus
Medias
Fanarts


The Site


Links
The team
FAQ
Guestbook
Contact
Credits

Version Française
News


[18-05-2005] - QaF Season 5: two episodes for the premiere
Rumour has it Showtime would air two episodes back to back on the 22d May has been confirmed by a promo video.
The premiere party took place the 17th May at the Regent Theatre in LA.

[18-05-2005] - After QaF: Gale behind bars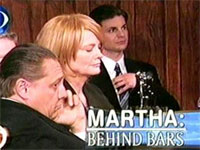 Gale Harold doesn't get any rest. Right after QaF wrapped, he started filming a CBS movie "Martha Behind Bars" that is scheduled to air this fall. It's a sequel to an other movie relating the life of Martha Stewart, played by Cybill Shepherd (Taxi Driver, Moonlighting). From the picture, Gale seems to play one of Martha's lawyers.
[18-05-2005] - After QaF: a new TV series for Sharon Gless?
Sharon Gless has join the cast of the comedy pilot Thick&Thin (NBC) about an obese woman (Jessica Capshow) who turns thin and struggles in her relationships with her still-large family and friends.
Source
[18-05-2005] - After QaF: Peter Paige launches "Say Uncle"
Peter Paige's "Say Uncle" will premiere at the Director's Guild of America on the 10th July.
Source
[18-05-2005] - A book about QaF's "behind the scene"?
In this latest Q&A session for his website (
http://www.scottlowell.com/
), Scott Lowell when asked if he would write a book about the show answered that someone else was already working on it. The fans on internet seem to think it could be either Hal Sparks or Patrick Antosh.
[18-05-2005] - Life on the Ledge online
http://www.lifeontheledgethemovie.com/
The website of Gale Harold's latest movie "Life on the Ledge" is now open. It includes trailers and pictures.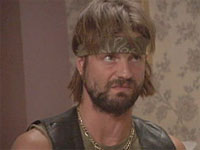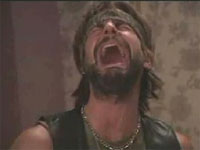 [18-05-2005] - Vin Diesel playing the nanny for Gus:
The twins Logan and Kegan Hoover, who played (quietly) Gus on QaF will appear in The Pacifier with Vin Diesel.
In this comedy, Diesel plays a marine who's been ordered to protect the family of a dead scientist who used to work for the government. Chris Potter (Dr. David Cameron in QaF) also has a role in this movie.

Poll


Who is the most annoying?
Results




Affiliates




Vote for this website



Visitors



Total : 355196
Today : 7