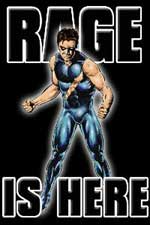 Welcome to Gayopolis!

Home of that fabulous superhero Rage! What? You've never heard of Rage? Well, you will after tonight.

With powers of mind greater than any known to man, he can bend anyone's will to his, rout the forces of intolerance and injustice, and still have the strength to fuck a hundred guys!